When you purchase TekDrive using the Quote/Purchase Order Process at Tektronix, you will receive a subscription code via email that enables your TekDrive purchase. Embedded in this code is the TekDrive Tier you purchased and your duration.
Using your subscription code
To use your subscription code go to your TekCloud Account at:
Under "Quick Actions" click "Redeem Prepaid Code" as shown in the screenshot below. You do not need to specify what the code is for. That information is embedded into the code itself.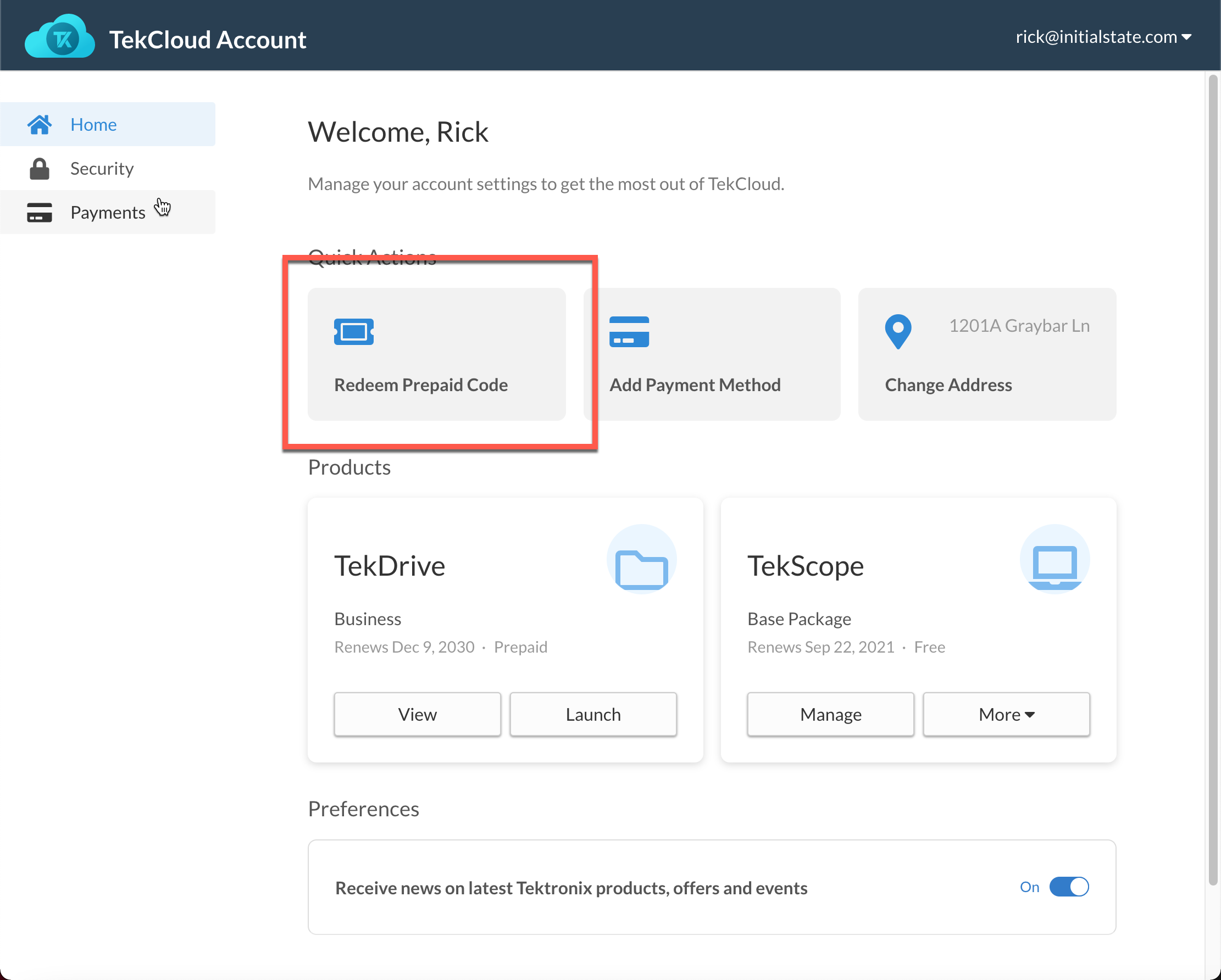 Enter the code in the text field and click "Apply"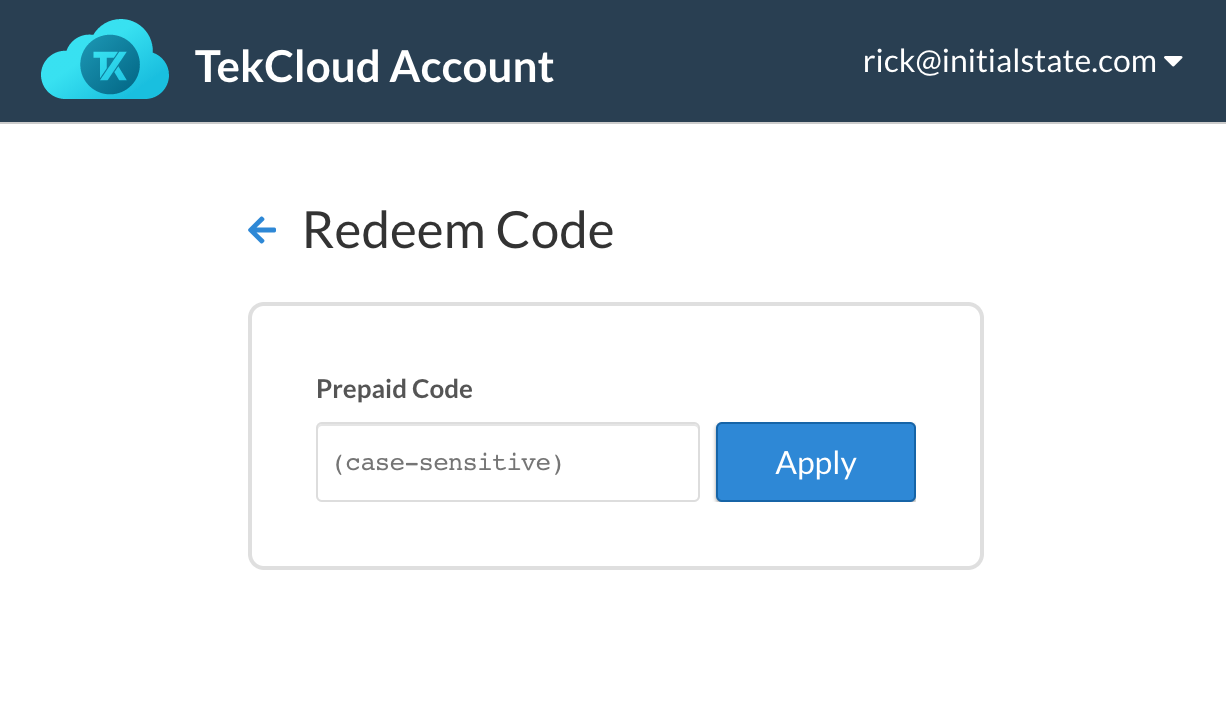 Your account will automatically be subscribed to your purchased tier, and you can begin using TekDrive.